Actradis, our
CSR approach
Let's move towards a more responsible world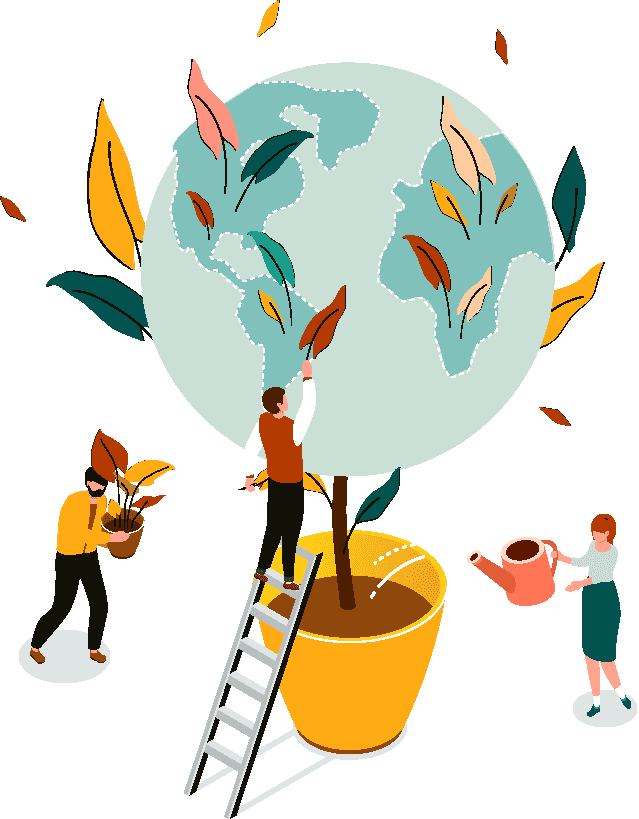 « Co-building in the heart of digital innovation,
a network of responsible businesses. »
Since its creation, Actradis has been fully committed to a CSR initiative based on three main pillars: environmental, social and economical. 
We are willing to support our network to adopt a more responsible attitude, in harmony with our environment. 
We are determined to develop a digitalised B2B network. Through the sharing of administrative data and document exchange dematerialisation, we can connect a network of businesses while caring about the preservation of our ecosystem.
It it time to take action on this cause that unites us all.

« A substantial growth is one that cares about its present. »

The Actradis team is taking action to raise awareness of CSR amongst our collaborators. Acting together will enable change.

DISCOVER OUR ACTIONS >

Every project that Actradis undertakes should also enhance awareness of CSR to support our network in applying sustainable thinking. Let's grow together.

DDISCOVER OUR PROJECTS >
Actradis is member of the Global Compact of the United Nations
The waste and depletion of natural resources, the accumulation of non-renewable energy sources and waste, etc. are the environmental themes that Actradis has decided to prioritise in its CSR initiative.
In May 2021, Actradis calculated its carbon footprint. In light of this, an action plan was drawn up to ensure that our promising growth objectives are met while respecting our environmental commitments.
What if we became a "green business"?
Our digital platform represents an accelerator in the transition towards a circular economy: we can optimise business-to-business synergies while reducing our energy consumption.
Actradis' dynamics involves material, organisational, financial, human and creative means to engage in a 'green' digital revolution.